December 11, 2018
Posted by:

Simangolwa Muyunda

Category:

News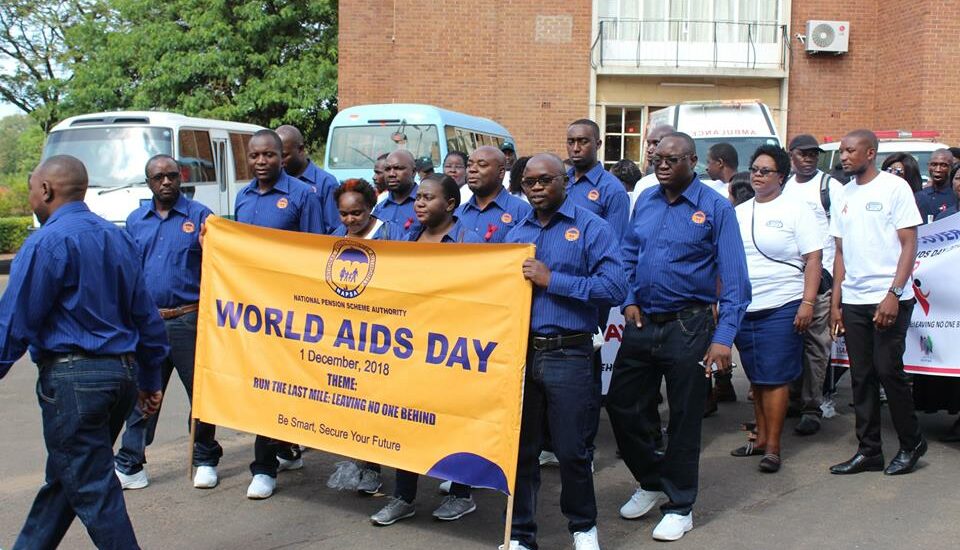 The National Pension Scheme Authority (NAPSA) joined the rest of the world in commemorating World Aids Day, which falls on 1st December each year. The national celebration commenced with a march past from Livingstone City Council to Villa grounds in Livingstone.
President Edgar Lungu who officiated at the event, represented by Minister of Health Dr. Chitalu Chilufya, said he was impressed with the efforts Zambia made towards achieving the desired UNAIDS goals in controlling the epidemic. The goals seek to ensure that by the year 2020, 90 percent of all people living with HIV will know their HIV status, receive sustained anti- retroviral therapy and all people receiving anti-retroviral therapy will have viral suppression.
Speaking at the same event, United States of America Ambassador Daniel Foote called upon everyone to play a positive role to reduce the spread of HIV/AIDS. Ambassador Foote passionately appealed to the age group of between 15 to 24 years to get tested and know their status as current statistics indicate that 55 percent of this group do not know their status.
This year's World Aids Day is being commemorated under the global theme "know your status" and the local theme "run the last mile; leaving no one behind".