June 8, 2017
Posted by:

Simangolwa Muyunda

Category:

News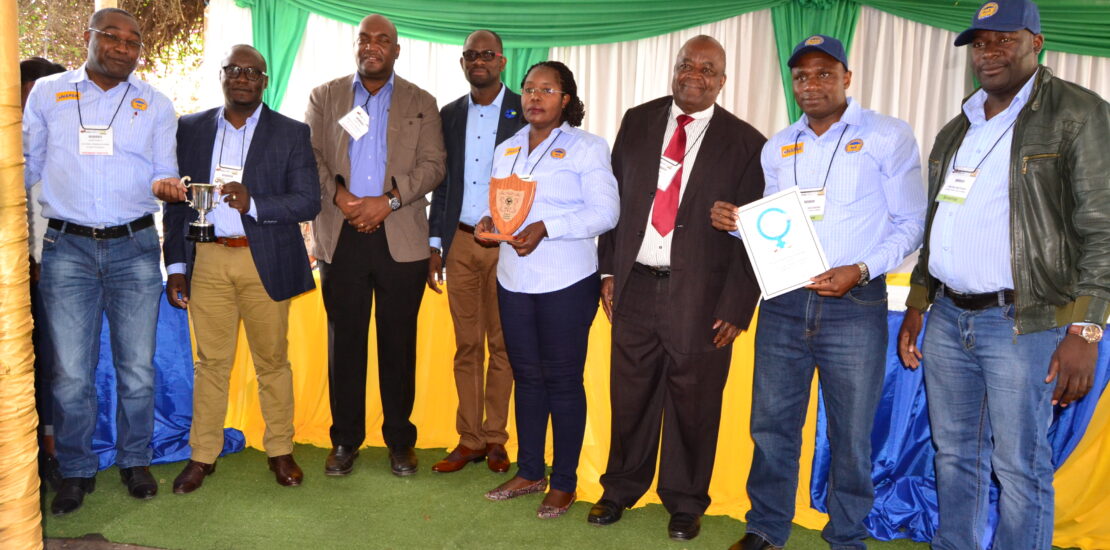 The National Pension Scheme Authority (NAPSA) has won two prizes at the just-ended 2017 Copperbelt Agricultural, Mining, Industrial Networking and Enterprise Expo (CAMINEX). The Authority scooped the best prize in the Pensions and Investment Institutions category and came Second Best Overall for the show. The Awards were presented to NAPSA at an award giving ceremony held at the Kitwe Showgrounds on 8th June 2017.
A total of 160 exhibitors participated in this year's agricultural and mining expo which was held under the theme: "Adding Value – The Home-Grown Solution".
Speaking after receiving the award, Mr. Ronnie Kamanya, Acting Director General, NAPSA, said NAPSA's achievement at the show was a clear demonstration that the Authority was heading in the right direction in its quest to enhance operational efficiency and service delivery to its clients and to contribute positively to economic growth of Zambia.
He said: "NAPSA adds value to the contributions that it receives by prudently investing the funds in various viable projects to get a good return on investment so that we can pay meaningful pension benefits that are protected against inflation and other economic shocks. And we are making all our investments locally across various sectors of the economy, thereby adding value to the local economy.
Mr. Kamanya further explained that for NAPSA to sustain its core functions, the Authority would continue to innovate and improve its support services to ensure that members as well as employers were served in an efficient and effective manner. He has implored members and employers to take advantage of ICT solutions implemented to reduce cost of doing business and enhance compliance with the National Pension Scheme Act. No. 40 of 1996.
"We have introduced a number of ICT solutions such as the eNAPSA and mobile applications that have greatly improved the way we do business and interact with our clients. Employers and members can now transact with us from the comfort of their homes or offices or indeed anywhere by using any of the solutions that we have implemented. Employers can now register employees, submit returns and pay contributions online via eNAPSA without having to queue up as used to be the case previously," he said.
He has called on all the banks that have not yet integrated with eNAPSA to come onboard to make it easy for to our clients to pay NAPSA contributions online.
The National Pension Scheme Authority is also living the theme by making social security accessible even to people in the informal sector who have not been adequately covered. According to the Zambia Labour Force Survey report of 2014, the total number of people employed in Zambia is approximately 5.8 million. Of this number, 4.9 million are employed in the informal sector and only 944, 000 are in the formal sector and have access to social security. The Authority has therefore embarked on a project to extend coverage to the informal sector to include such people as domestic workers, marketeers, taxi and bus drivers, farmers and sawmillers among others in order to add value to their lives.
This year's Copperbelt Agricultural, Mining, Industrial Networking and Enterprise Expo ran from 6th to 8th June 2017 in a new format aimed at enhancing business networking.
<<<<ENDS>>>>
CEPHAS SINYANGWE
HEAD CORPORATE AFFAIRS
NATIONAL PENSION SCHEME AUTHORITY
TELEPHONE: 0211395016
EMAIL: sinyangwece@napsa-web.azurewebsites.net